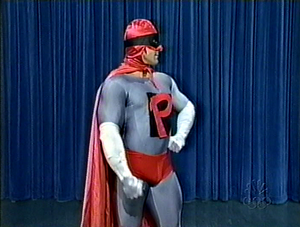 Captain PUNishment 
is a 
Late Night with Conan O'Brien
 character who debuted on January 3rd, 2001 in the sketch 
New Characters for 2001
. He has vowed to destroy anyone making really lame puns.
"Wrongs Righted"
Edit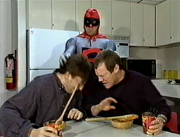 Captain PUNishment punishes various offenders for their terrible puns. 
Man 1 (Andrew Weinberg): Is it me, or is it getting a little chili in here?
Man 2 (Kevin Dorff): You know, your knack for pouring that out is un-can-y!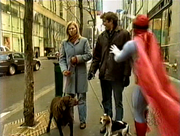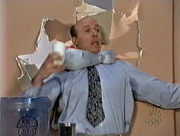 Man 3 (Brian Stack): Hey, our dogs are right next to each other. Maybe they can try a little paralell
barking
!
Man 4: You like this tie? I got it on my trip to Tieland.